Brooding Experimental Psychedelia In Funny Hats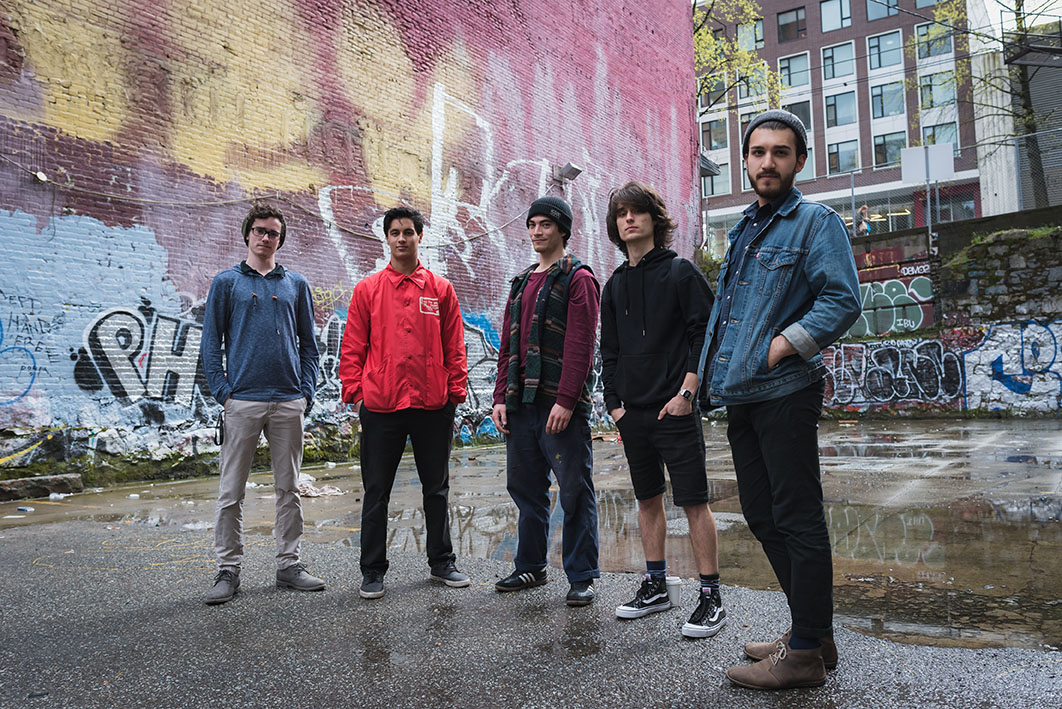 To define Jericho with a single adjective is to risk oversimplifying the band's complex sound, which is both at odds and in keeping with their penchant for theatricality. The Vancouver band is as well known for their brooding psychedelic sound as they are for wearing funny hats on stage. In both their recordings and their live performances, Pasang Galay says, "[We] try to make space for all of that."
Jericho has existed in several iterations – one of which played under the moniker the Sandra Bullocks – before settling on the line-up they have today. The band is currently comprised of Galay on lead vocals and bass, Luke Tancredi on guitar, Liam Doherty on keys and synth, Nigel Ching on cello, and Eli Teed on drums. Of Jericho's early iterations, Galay says, "We were kind of always in a mode of development. We weren't completely satisfied with the makeup of the band. It wasn't until we got our five members that we kind of felt satisfied with being a full band." Teed joined the band in September 2015 followed shortly by Doherty, who joined as the band's fifth member.
Galay refers to Jericho's dynamic as a relationship. He admits, "Trying to manage five people in any relationship is hard, especially one that is creative … Not everyone is on the same page at every moment, but I like what each person brings to [the band]."
Jericho's multifaceted sound is as much a stylistic choice as it is a function of their band line up. Teed says, "It's part of having five people in the band with their own musical preferences and backgrounds … All [of us] see a song a different way."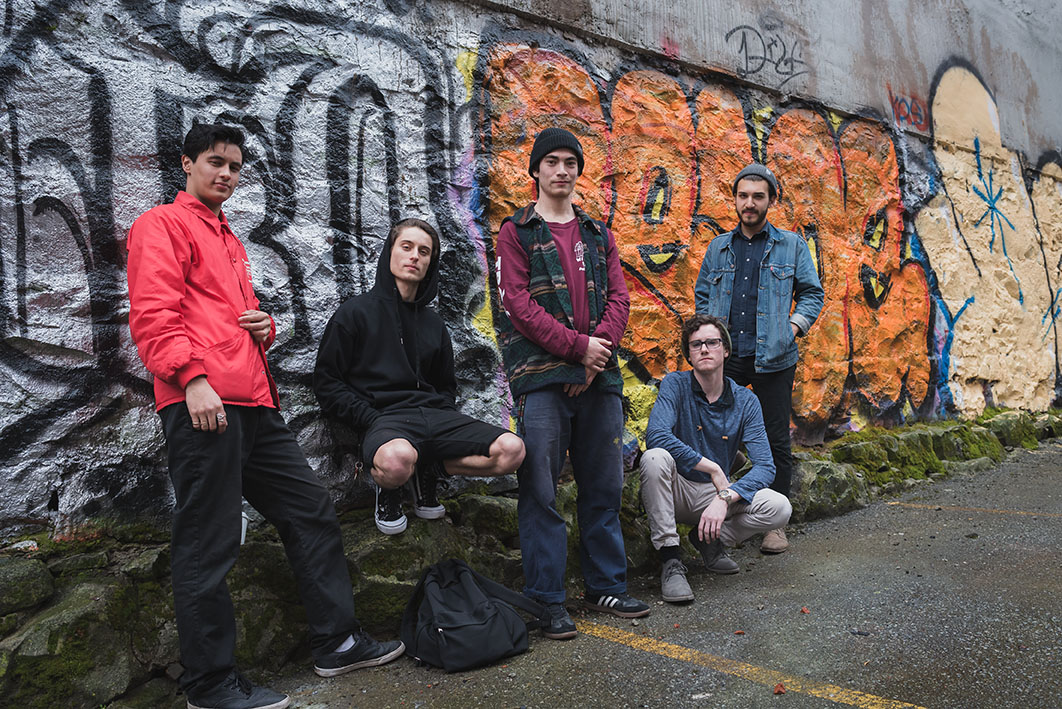 When it comes to writing music, differences in taste among band members is one of Jericho's greatest strengths. "There's a general cohesion, especially when we're all together in a room," says Teed. They take a collaborative approach to songwriting. Teed continues, "It is kind of a building block by building block [process], and everyone contributes their distinct musical quality to that."
To start the writing process, Tancredi often contributes a rhythm or a melody. Galay adds a bassline as a way of "laying the scene or figuring out what the atmosphere of the song is," says Teed, explaining that the rest of the band "take[s] that as a cue to how the song is going to look and how it's going to sound overall. We'll try to match whatever thematic or tonal quality it has." While Tancredi approaches songwriting from a traditional rock development, Ching contributes what Galay describes as a more progressive dark quality. The result is dark experimental rock interwoven with atmospheric cello and moody bass.
After several months hiatus from recording and performing, Jericho are releasing their debut EP Vanitas in May. Long has an EP been in the works for the band. Teed says, "We've tried a couple times to do it with different people and in different spaces. This one is finally working out. It's been nice to kind of jump back into things and have them go fairly swimmingly." Galay agrees: "[We] finally have material that we feel is adequately recorded, as well as adequately played."
While most of the EP recording took place four months ago, its tracks were written between eight months to two years ago. Teed says, "Of the four or five songs that are on there, some were [made by] all five of us … Others were Pasang and Nigel in years past. It's a bit of a hodgepodge of different times and places coming together."
In April, Jericho released a video for the first track off Vanitas, "Catching Fire." It is a testament to the creativity of Jericho's individual members, rich with stylized imagery against a backdrop of East Vancouver. Galay says the video is the band's "theatricality to the [highest] degree." While costume changes and humorous bits between songs have long had their place in Jericho's live shows, the band finds this performance style hasn't been as well-received now that they are playing to larger audiences. "The theatricality and the way we manage that has to be addressed," Teed admits. "That element will still remain but we are going to be reworking how that will look … Maybe we won't have literally so many hats on over the course of the show."
With the release of Vanitas slated for May 12, Jericho is thinking of the future of the band. Teed says, "Everyone really enjoys playing together and being able to put out music that we all enjoy playing and listening to. I think that's definitely kept things going, and will continue to keep things going."
Listen to more music from Jericho at jerich0.bandcamp.com.
Song of the Day: Catching Fire by Jericho
OR Marquee Moon by Television
This article was originally published in the May 2017 issue of Discorder Magazine.